Professional Boulder Property Management and Real Estate Investment Services
Serving Boulder and Broomfield Counties
FOR PROPERTY OWNERS AND REAL ESTATE INVESTORS
Licensed, Professional Managers in Boulder Protecting Your Investment
As a property management firm in Boulder, Colorado, we protect the investment properties of our clients by providing timely, professional management and real estate services. The owners and investors we work with appreciate that we are a state-licensed business. We know you're concerned with the condition of your investment and you have high standards for the tenants who occupy those homes. We deliver our management services with those things in mind.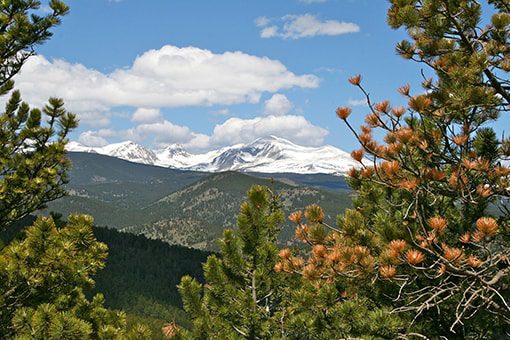 Advertising and Marketing Boulder County Rentals
One of our first responsibilities as your property manager is to minimize the vacancy time of your units and to find well-qualified responsible tenants quickly. We advertise your property online and through our website.
Read More »
We work with other real estate agents to offer your home to their best clients, and we utilize other marketing channels such as professional signs and social media posts.
Count on Pennant Investment Company to market your property strategically, find and screen the best tenants, and negotiate a lease that makes sense for you and your investment goals.
Helping Investors with Daily Operations and Expanding Real Estate Portfolios
Your engaged and responsive management team at Pennant Investment Company is here to handle the rental applications, the maintenance, and if required, the evictions for your apartment building, condo, or townhome.
Read More »
We also help our clients identify and acquire properties that fit their investment portfolio.
Serving Boulder and Broomfield Counties, including Longmont, Boulder, Niwot, Firestone, and surrounding areas.
Working with local owners and out-of-state investors to provide:
Background checks and tenant screening
Detailed property inspection reports
Professional HOA management
Residential and business property management
Managing properties in Frederick, Broomfield, Louisville, Lafayette, & all the surrounding areas.
Years of Experience and Expertise Property Owners Can Trust
Pennant Investment Company offers professional, experienced real estate advice and expert property management. We have years of experience with residential units, Homeowners Associations (HOAs), condominium rentals, and commercial properties.

Read More »
When you work with us, you can access our tools and resources for:
Maintenance and repairs.
On-time rental collection.
Tenant relationships and dispute resolutions.
Emergency maintenance 24 hours a day.
Legal action when necessary.
We also provide apartment finding services to clients and renters, and our REALTOR® services are always available when you're ready to buy or sell a home.
Transparent Financial Management and HOA Oversight
We're organized and accountable. When it comes to managing the finances of your investment properties, we provide detailed and accurate statements and transparent accounting.
Read More »
You can expect:
Written management agreements with clear expectations.
Monthly reports illustrating income and expenses.
Annual tax forms and statements with year-end reports.
Highlight of potentially problematic areas.
How Much Can My Property Rent For?
Pricing your Boulder rental property is an important part of renting it out quickly to a highly qualified tenant. If you're not sure how the market works, and you don't know what the right price range might be, we're here to help.
We live and work in the Boulder rental market, and we spend time reviewing real estate data every day. We understand what properties like yours are valued at, and we know how to find a comfortable price that's competitive and offers you the potential to earn as much as possible. Contact us for a rental analysis today.
Love this company. Have had nothing but prompt response time and great attitudes. I have been renting from them for years now, and would recommend them to anyone asking!! Wonderful properties and wonderful interactions!
We welcome high quality, responsible tenants to our expertly managed homes. When you live in a property that's managed by Pennant Investments, you know you're getting the best possible rental experience with local real estate leaders..
Current Tenants Can Utilize Online Tools
If you're currently renting one of our units, make sure you use your online submission form whenever maintenance is needed. For routine maintenance, we'll document the problem and get in touch about a solution. For emergency maintenance, call our 24-hour hotline at any time. Rent can also be paid online securely and easily. There's no need to worry about late rental payments – you can schedule them in advance and make sure your rent gets paid on time every month.
Future Tenants Can View Available Rentals
Our listings are available in lots of layouts and for any budget. Whether you want a small maintenance-free apartment or a large home with lots of outdoor space, we can help you find what you're looking for. Check out our listings, schedule a showing, and let us help you fill out an application. You'll love renting from Pennant Investment Company.
I had a wonderful experience with Brenda and her team at Pennant Investment. Whenever I had a problem they sent someone quickly to help and received my full deposit back! I would highly recommend renting through them.
What People Are Saying About Us
If you'd like to learn more about our properties and what it's like to work with Pennant Investment Company, get in touch. We'd be happy to talk more about our rental properties, our application requirements, and our leasing process.